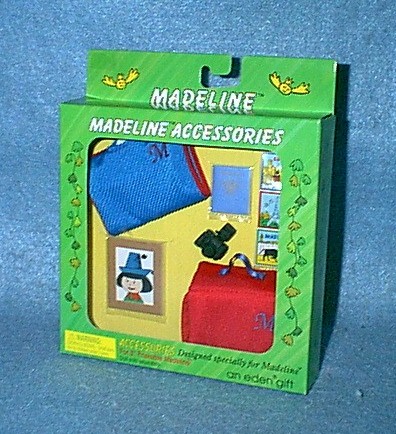 MADELINE ACCESSORIES -- SUITCASE & MORE
These Madeline Accessories were designed specially for the 8" Poseable Doll. This Set includes a suitcase, passport, postcards, dress bag, camera, and Pepito's photo. These accessories are in mint condition and have never been removed from their original box. Retail Price $10.00. SOLD OUT.
Our Price! $8.95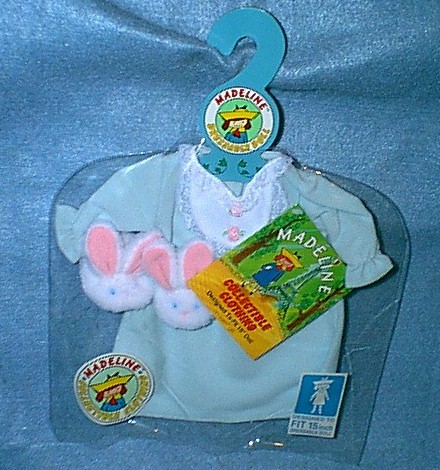 BEDTIME WITH BUNNY SLIPPERS OUTFIT
This is the Bedtime With Bunny Slippers Outfit designed to fit the 15" Madeline Doll. This outfit is in mint condition and comes with its hanger in its original unopened package. Retail Price $15.00. SOLD OUT.
Our Price! $10.95